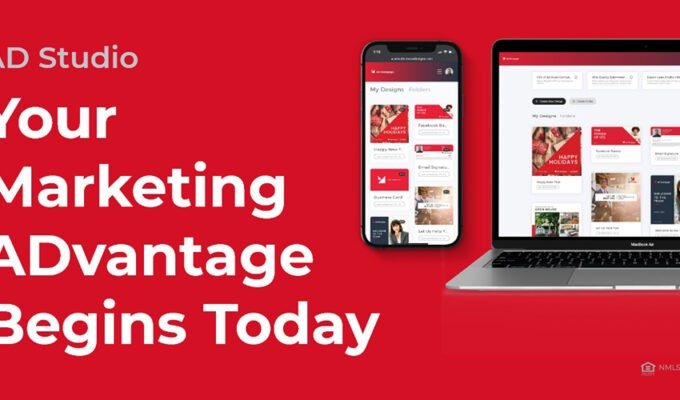 Access AD Studio
Learn about AD Studio
A&D Mortgage, a leading wholesale lender of Non-QM loans, introduces a new technology platform — AD Studio — for its Approved Broker Partners to expand their pipeline by creating professional-grade marketing collateral.
This free web-based service for Approved Broker Partners makes it easy for them to create professionally designed marketing materials — flyers, postcards, social media, etc. — from your desktop or your phone.
What makes it so good?
Easy To Use: We host all branded marketing templates for Brokers to edit, customize, and publish on a design editing platform and mobile app — saving them time and money on custom design requests.
Customizable: Change images, colors, and more with a "designer" tool that gives Brokers full control and freedom to design while staying in compliance with the brand restrictions.
Dynamic Content: Our "designer" automatically populates their contact info, license numbers, headshot, disclaimers, and personal branding.
Social Media: Brokers can use templates to easily create something fresh every day for their social media posts and build company brand awareness through their personal channels.
Print Shop: Customize and print everything on-demand or download to print later at their office or a local printer.
Training & Support: Full-time technical support plus FREE weekly training from A&D's marketing team to help Brokers navigate the platform and streamline their marketing needs.
Pick Photos: Brokers can upload their own photos or select from a library of over 3.2 million royalty-free options.
Thank you, you're successfully subscribed!
Thank you, you're successfully subscribed!