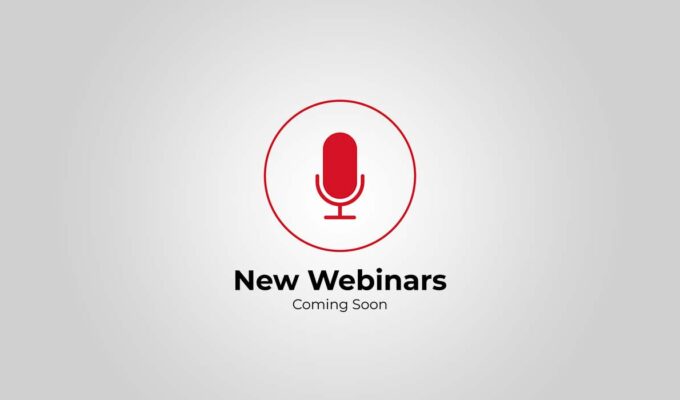 A&D Mortgage is committed to improving the knowledge base of the mortgage industry about our company, its products, how Non-QM loan products help borrowers, and ways that mortgage brokers can improve their business.
Below is a schedule of upcoming FREE webinars occurring every Tuesday at 1 PM EST. Just click on the webinar you are interested in attending to register.
Feb. 8
TOPIC: Getting the Non-QM ADvantage with A&D Mortgage in 2022
Learn how to use our newest IT and marketing tools with our suite of Non-QM loan products to expand your pipeline and close loans faster in 2022.
Feb. 15
TOPIC: New Year, New Tech to Get More Business
Get introduced to Quick Pricer, Telegram and AD Studio:  new and enhanced technologies from A&D Mortgage to help you grow your portfolio.
Feb. 22
TOPIC: Helping Real Estate Investors with DSCR Loans
Learn how to use Debt Service Coverage Ratio (DSCR) loans to attract and qualify real estate investment clients.
March 1
TOPIC: The ABCs of P&Ls
Learn how to help borrowers use profit and loss statements (P&Ls) to qualify for mortgages.
March 8
TOPIC: Saying YES to Foreign Nationals Borrowers
Learn about lending solutions designed to help Foreign Nationals achieve the dream of homeownership or real estate investing.
March 15
TOPIC: Using Bank Statements to Qualify Self-Employed Borrowers
With more than 30% of today's workforce classified as "self-employed," bank statement loan programs are an ideal way to get them qualified for a mortgage. Learn the ins and out of how A&D Mortgage works with self-employed borrowers' bank statements and Non-QM loans..
March 22
TOPIC: The Ins and Outs of AD Appraisal Center
Learn about A&D Mortgage's new centralized appraisal platform that allows Brokers to order and track any appraisal without having to leave admortgage.com.
March 29
TOPIC: AD Studio – The Best Marketing Platform for Mortgage Brokers
Join us for a live demonstration and Q&A on designing professional marketing materials with AD Studio. It makes it easy for brokers to create professionally designed marketing materials — flyers, postcards, social media, etc. — from your desktop or your phone.
April 5
TOPIC: Taking Advantage of Asset Utilization Programs 
Learn how A&D Mortgage's asset utilization program can help high-net-worth borrowers get a mortgage using liquid assets. Register: https://zoom.us/webinar/register/WN_XtcFX5CDRaeC2Gl7lbV2CQ
April 12
TOPIC: Q&A with Broker Support
Join us for a live Q&A session with our Broker Support tea, as they answer your burning questions on how to become an Approved Partner and how to expand your pipeline.
April 19
TOPIC: Cash in on Cash-outs: Making Refinances Work in 2022
Analysts have predicted that 2022 will be a hard year for refinances, but there is still going to be activity in the cash-out sector. Find out how cash-out refinances work today, what their requirements are, what options are available to borrowers, and what are the alternatives.
April 26
TOPIC: The New Non-QM Normal: Successful Sales Strategies with Non-QM Programs 
In today's market, Non-QM loans are becoming the new normal as rates for conventional loans become increasingly more challenging to qualify for. Learn strategies on how to close more Non-QM business in a competitive market from a top A&D Account Manager.
Thank you, you're successfully subscribed!
Thank you, you're successfully subscribed!