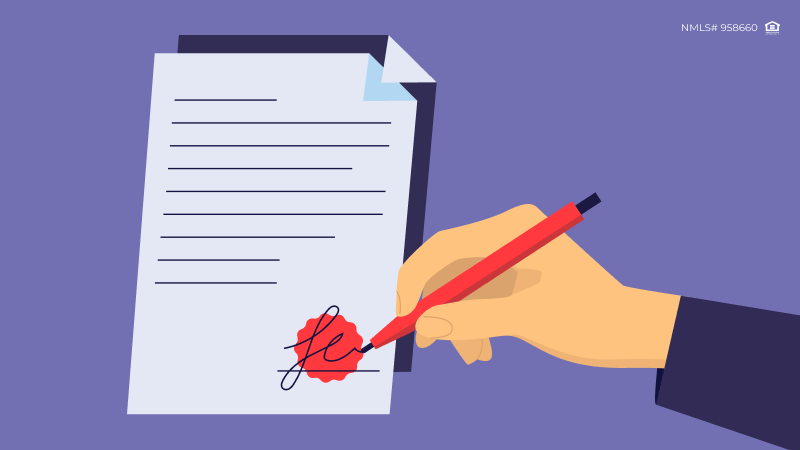 The lending industry has undergone a radical transformation in the digital age, thanks to the advent of Remote Online Notarization (RON). RON is a convenient, secure, and efficient way of notarizing documents online, without the hassle of physical meetings. RON has made the loan process smoother and faster for loan officers, brokers, and borrowers alike. In this blog post, we will explore how RON benefits the lending community, by simplifying and accelerating each stage of the loan process.
Faster Origination
RON saves borrowers the trouble of traveling to a notary's office for signing documents, making the loan origination process faster and easier. Borrowers can sign documents electronically from anywhere, at any time, allowing loan officers and brokers to start the application process right away. This reduces the amount of paperwork and administrative work involved in the process. Additionally, RON eliminates the need to schedule in-person meetings, streamlining the workflow and expediting the initiation of loan applications.
Enhanced Security
In an era marked by growing concerns over data security and identity theft, RON provides robust solutions to protect borrowers' sensitive information. RON uses cutting-edge technology to verify borrowers' identities, surpassing the security standards of traditional in-person notarization. Borrowers are authenticated using multiple methods, such as biometrics, knowledge-based questions, and multifactor authentication. This multi-layered approach reduces the chances of fraud and protects data privacy, instilling confidence in borrowers and strengthening their relationship with the lending professionals.
Reduced Errors
Errors in loan documents can lead to significant delays and complications in the lending process. RON significantly reduces the possibility of human errors that can happen during manual signings. Electronic documents can be pre-populated with relevant data, ensuring the accuracy and completeness of vital loan information. Additionally, borrowers can review the documents in real-time during the electronic signing process, minimizing the chances of oversight or omission. This improved accuracy not only expedites loan processing but also enhances borrower satisfaction.
Real-time Collaboration
Effective communication is paramount in the lending industry, especially between borrowers, loan officers, and brokers. RON facilitates real-time communication and collaboration, transforming the way interactions occur during the loan process. Borrowers can sign documents online and interact with the lending professionals on the spot, resolving any doubts or issues quickly. This not only improves the flow of information but also fosters a seamless exchange of feedback and instructions, leading to more efficient loan processing.
Streamlined Review and Approval
The review and approval process is a critical stage in the lending journey. With RON, there is no need to transport physical documents or perform tedious administrative tasks, making the process more efficient. Loan officers and brokers can easily review and approve electronically signed documents, speeding up the loan timeline. In addition, electronic document tracking and version control features make it easier for all stakeholders to access the most updated information, ensuring smooth collaboration during the review and approval process.
Effortless Closing
The final closing process is often the most crucial part of a loan transaction. RON enables borrowers to notarize the required closing documents online, without having to meet in person. This results in quicker and more convenient closings, ultimately leading to happier borrowers. By eliminating the need for physical closings, RON simplifies the logistics involved and allows borrowers to complete the process from the comfort of their homes.
Conclusion
If you want to leverage RON for your lending processes, Sunshine Signing Connection, Inc. is your ideal partner. They are a leading provider of remote, online, and mobile notary services, offering a comprehensive solution for lenders who want to adopt RON. With Sunshine's white-glove service and a large network of qualified and experienced notaries, you can seamlessly integrate RON into your loan operations.
In case your signers encounter any technical difficulties with RON, Sunshine Signing Connection, Inc. has you covered. Their face-to-face mobile signing services ensure a smooth signing experience, guaranteeing timely loan closings and satisfied borrowers.
To sum up, Remote Online Notarization is a game-changer for loan officers, brokers, and borrowers. By simplifying and speeding up every stage of the loan process from origination to closing, RON optimizes operations, enhances security, and boosts customer satisfaction. As the lending industry evolves, adopting RON is not just an option; it's a necessity to stay ahead of the competition and meet borrowers' expectations for convenience and efficiency.
Which states allow remote online notarization in 2023?
Currently, these states have adopted permanent Remote Online Notarization (RON) laws: Alaska, Arizona, Arkansas, Colorado, Florida, Hawaii, Idaho, Illinois, Indiana, Iowa, Kansas, Kentucky, Louisiana, Maine, Maryland, Massachusetts, Michigan, Minnesota, Missouri, Montana, Nebraska, Nevada, New Hampshire, New Jersey, New Mexico, New York, North Carolina, North Dakota, Ohio, Oklahoma, Oregon, Pennsylvania, South Carolina, South Dakota, Tennessee, Texas, Utah, Vermont, Virginia, Washington, West Virginia, Wisconsin, Wyoming.
States that don't allow online notary in 2023
Currently, there states don't allow online notary in 2023: Connecticut (however, the state recognizes online notarizations that are legally performed by notaries in other states), California (does not allow any kind of remote online notarization services at this time), Delaware (however, there is currently nothing in Delaware statutes that prohibits an individual or business from using a remote notary from states who permit remote notarization), District Of Columbia (does not allow any kind of remote online notarization services at this time), and Georgia (temporarily authorized remote online notarization services, however this authorization has expired).
Guest Author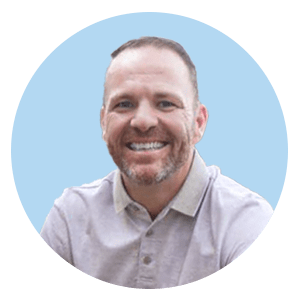 Herbert Willis is the CEO of Sunshine Signing Connection, Inc., writer and authority in the lending industry, specializing in the transformative power of both in person Notary Services and Remote Online Notarization (RON). With a keen eye on efficiency and security, Herbert Willis empowers readers with in-depth knowledge about RON's impact on the lending industry, redefining how notary services revolutionize the way we approach loan processes.
As a mortgage broker, your clients rely on your expertise to find them the best deals. Our Quick Pricer tool can be an invaluable asset in your quest to secure the most advantageous mortgage rates. Be sure to explore our Programs section for additional resources tailored to your needs. If you have specific scenarios in mind, don't hesitate to request them; we're here to assist you. And if you're interested in joining forces to provide even more value to your clients, consider becoming a partner with us. Together, we can empower individuals and families to achieve their dreams of homeownership.
Thank you, you're successfully subscribed!
Thank you, you're successfully subscribed!