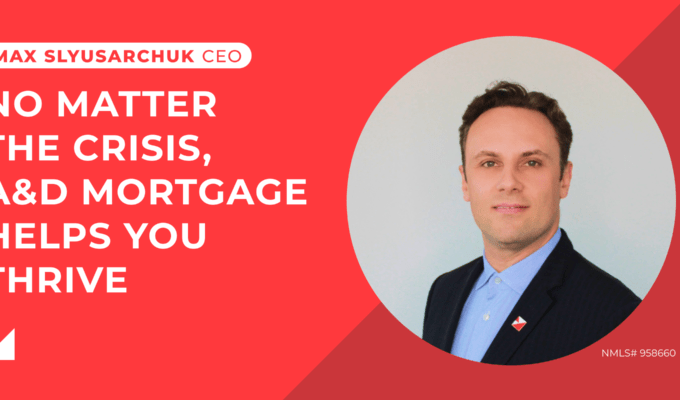 With rates starting to soften and some lenders recently having to close their doors, A&D Mortgage is here for those affected – offering support and a helping hand through these turbulent times.
Despite the decreasing markets, there are still high-quality mortgage services available from responsible and diligent providers who leverage risk-conscious measures when evaluating loan applications and provide superior assistance during the process.
Let's face it: housing will always be in demand so don't let your clients be left out of obtaining your dream home due to an unpredictable industry!
Why A&D Remains Strong:
We have the fastest turnaround times in the industry
Our proprietary Non-QM programs allow us to make every decision about a loan's viability, grant exceptions when necessary, and securitize those loans for the capital markets
By constantly monitoring the markets, we can offer your clients the most competitive rates while remaining fiscally sound and stable
The diversity of our program portfolio:
No income DSCR loans
The ability to work with Foreign Nationals and Non-Permanent Residents
No W2s or Tax Return: Alternative income documentation programs for small business owners and self-employed borrowers that allow Bank Statements, P&Ls, WVOEs, and 1099s to prove the borrower's ability to repay.
We've thrived through the 2008 financial crisis, COVID, and last year's rate turbulences. Brokers can trust that A&D's years of experience as an esteemed lender will propel them forward and help borrowers realize the joys of homeownership.
From Conventional to Government, Non-QM loans – we've got it all! And since 2005, our clients have been reaping the benefits: swift turn times, competitive rates, and a top-notch lending experience.
And, if you haven't become a broker partner with A&D Mortgage yet, there has never been a better time to start!
Thank you, you're successfully subscribed!
Thank you, you're successfully subscribed!