When one thinks of New York, affordability isn't the first word that leaps into mind. Most people think of the glitz and glamour of New York City where apartments the size of broom closets rent for outrageous sums of money and high prices for everything else have earned it the title of Most Expensive City in the World.
Looking for a suitable loan program?
Choose among 20+ programs and get a detailed loan calculation
Loan Calculator
Programs
However, there are many cities and towns in the state of New York that are surprisingly affordable and also offer plenty of amenities, culture and recreational opportunities. Check out our list of the 10 Most Affordable Places to Live in New York and find your happy place in the Empire State.
10. Rome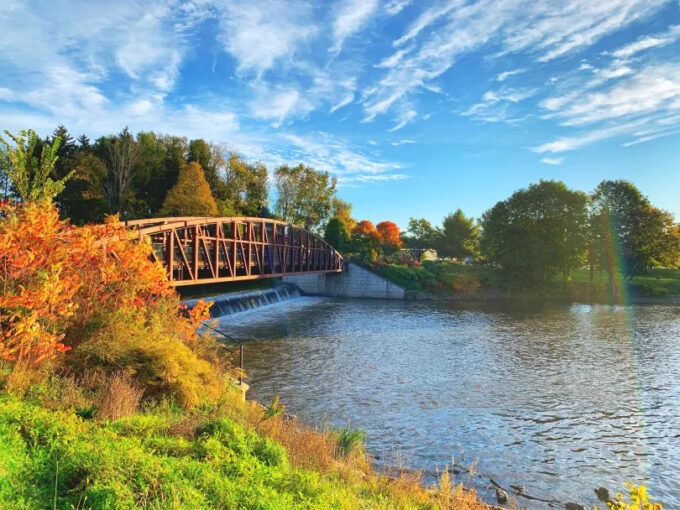 Nestled in the middle of New York State, Rome is only a short distance from the Adirondack Mountains and the world famous Niagara Falls. Nicknamed "Copper City" due to its ouput of copper during the Industrial Revolution, it is known today for being home to hi-tech companies, specifically in cybersecurity. It is a quiet and spacious community with an abundance of recreational activities, and it's also pleasantly affordable.
9. Newark
Newark is a village in Wayne County and it's just 35 miles southeast of Rochester and 48 miles west of Syracuse. Because of its proximity to larger cities, Newark offers a full complement of essential services. Among its many amenities are upscale shopping, a state-of-the art hospital, thriving businesses, and excellent schools – all contributing to a high quality of life and an affordable lifestyle.
8. Fulton

Fulton was named in honor of the American engineer who invented the steamboat, Robert Fulton. Located about 30 miles northwest of Syracuse, Fulton is also renowned for its abundance of recreational activities. There are 44 lakes in the area which allow its residents to enjoy boating, fishing, swimming, camping and kayaking. There are also golf courses, museums, and historic sites nearby. And, of course, housing is exceptionally affordable.
7. Niagara Falls
Everyone knows about its spectacular Falls and that it's a popular honeymoon destination but Niagara Falls has much more than that to offer. There are numerous tours and attractions including a renowned aquarium, the Cave of the Winds, historic trolley tours, hiking trails, and a thriving restaurant and shopping scene. But for its full-time residents, Niagara Falls also has a reputation for providing a comfortable and affordable lifestyle.
6. Olean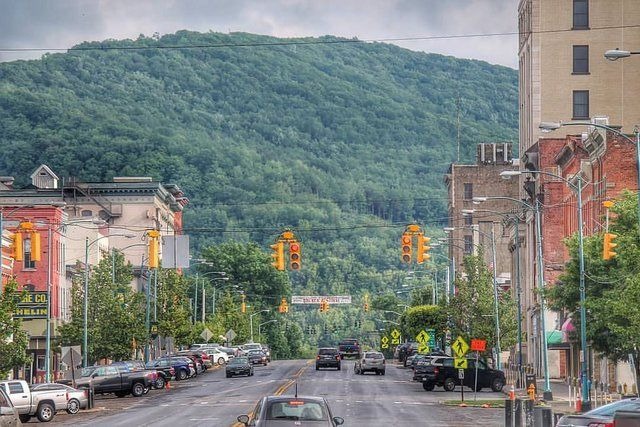 Though Olean is known as a financial, business, transportation and entertainment center, it is also an outdoor lover's paradise. The Allegany State Park offers fantastic camping sites near two large lakes. Rock City Park has impressive hiking trails and fantastic natural scenery where enthusiasts enjoy biking, fishing, camping, canoeing and swimming. Combined with very affordable housing and rental costs, Olean may be the ideal place for you.
5. Herkimer
Herkimer is a village on the north side of the Mohawk River about 15 miles southeast of Utica. The village was named for a family who settled in the area in 1723, and whose most illustrious member fought in the Revolutionary War. Herkimer's housing costs are 25% lower than NYC and it also offers low food and transportation costs, making it a very affordable destination.
4. Hornell
Located about 55 miles south of Rochester, Hornell's nickname is "Maple City" due to the abundance of maple trees that once covered the entire valley. Besides a low cost of living and affordable housing costs, Hornell's job market is also flourishing, making it a prime spot for relocation. Local residents are proud of their extensive park system and the bountiful farmers markets in the area.
3. Massena
Massena is located just south of the Canadian border, within a two hour drive north to Montreal and the imposing Adirondack Mountains to the south. This affords residents easy access to sophisticated culture or world-class hiking and skiing. They also enjoy a high quality of life due to reasonable property values, a low crime rate, and extremely low-cost electrical power.
2. Ogdensburg
In our runner-up position of affordable places to live in New York is the City of Ogdensburg. Located in northern St. Lawrence County along the southern shore of the St. Lawrence River, Ogdensburg boasts six miles of beautiful shoreline and is a unique blend of rural charm and urban amenities. In 2022, it was deemed one of the best places to retire in the entire state.
1. Ilion
With the best income to home price ratio in the entire state, Ilion is the most affordable city in New York. Situated south of the Mohwak River and the Erie Canal, Ilion is a hub for businesses in the fields of healthcare, logistics, and engineering. It is also known for its friendly residents, historical architecture, and recreational activities. Ilion residents also claim they serve the best pizza in New York.
As a mortgage broker, your clients rely on your expertise to find them the best deals in these top 10 affordable cities. Our Quick Pricer tool can be an invaluable asset in your quest to secure the most advantageous mortgage rates. Be sure to explore our Programs section for additional resources tailored to your needs. If you have specific scenarios in mind, don't hesitate to request them; we're here to assist you. And if you're interested in joining forces to provide even more value to your clients, consider becoming a partner with us. Together, we can empower individuals and families to achieve their dreams of homeownership in these thriving and budget-friendly cities.
Thank you, you're successfully subscribed!
Thank you, you're successfully subscribed!