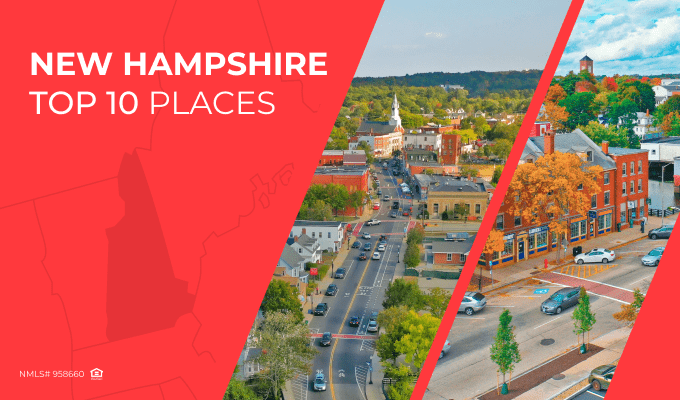 New Hampshire is an excellent place to call home considering its plentiful job opportunities, quiet neighborhoods, and pristine outdoors. Although it offers just enormous beauty and peaceful living, other perks are viewed as a better quality of life. One of the key benefits is affordability, as it is one of the few states that boast zero sales tax or additional taxes except for property tax.
Exploring the most affordable cities in New Hampshire will open significant opportunities to save money while living comfortably. This blog will be taking an in-depth look into the top 10 most affordable cities in New Hampshire, including its two most populous locations: Manchester and Concord.
10. Berlin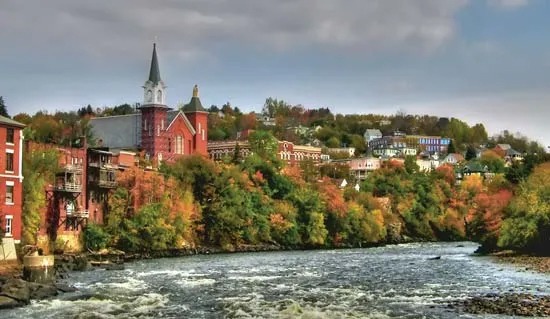 Recognized as the most affordable city in New Hampshire, Berlin offers an excellent opportunity to save money. The average house price comes in at a comfortable $86,000, and renting an apartment is approximately $600 monthly. The city population is small, just over 10,000, meaning social distancing comes easily. To top it off, Berlin boasts endless outdoor activities to unwind and indulge in. The Androscoggin River meanders through the city, and your clients can find marketplaces, museums, and entertainment centers located near its banks. Jericho Mountain State Forest stretches across the western half of the city, offering miles of trails to explore and hike.
9. Claremont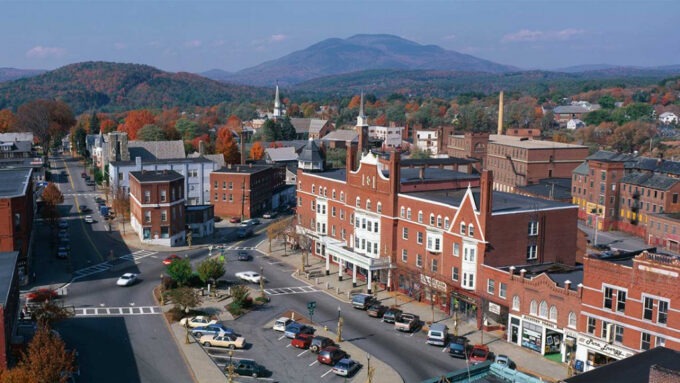 Boasting a population of 13,000, Claremont's cost of living is unbeatable. The average price of a home is roughly $130,000 and renting falls around $800 monthly. With that in mind, the city lays claim to several essential amenities and public park spaces neatly placed throughout. Claremont is in the western part of the state, along the New Hampshire-Vermont border. The Sugar River snakes through the middle of the city, and on either side of it and your clients will find many restaurants, stores, and parks.
8. Laconia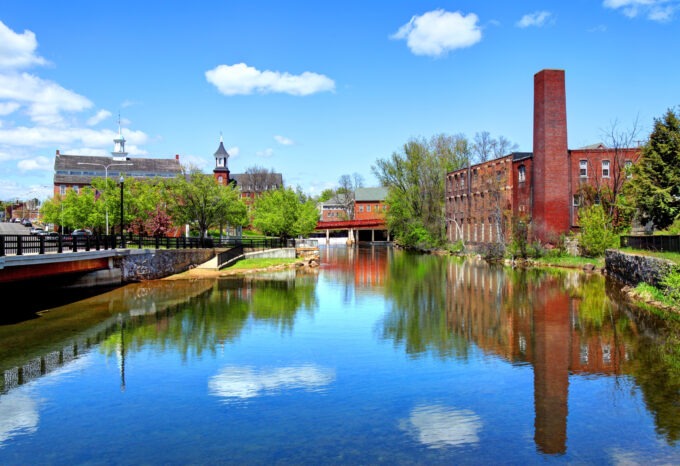 Situated in the Lakes Region of New Hampshire, Laconia provides an incredibly affordable price tag on basic goods and quality living standards. The single-family home average price is approximately $200,000, while renters can expect to pay between $800-$1000 monthly. Located between Lake Winnipesaukee and Lake Winnisquam, Laconia has plenty of water to enjoy. On sunny days, catch some rays at Weirs Beach or Bond Beach. Other attractions include state forests, parks, and sports complexes.
7. Keene

Not only does Keene, New Hampshire, boast fun, family-friendly attractions, but borrowers will also enjoy some of the state's best weather when they move here. Keene is affordable for those who want to own a home as well as anyone looking for inexpensive rent prices. Keene prides itself on being an attractive city for all demographics. With a population of just over 24,000, Keene is home to places like the Colonial Theatre, the downtown shopping district, and a flourishing nightlife. The cost of living comes in reasonable, with an average house price of $209,000. Not only does Keene boast fun, family-friendly attractions, but your borrowers can also enjoy some of the state's best weather when they move here. Keene is affordable for those who want to own a home as well as anyone looking for inexpensive rent prices.
6. Lebanon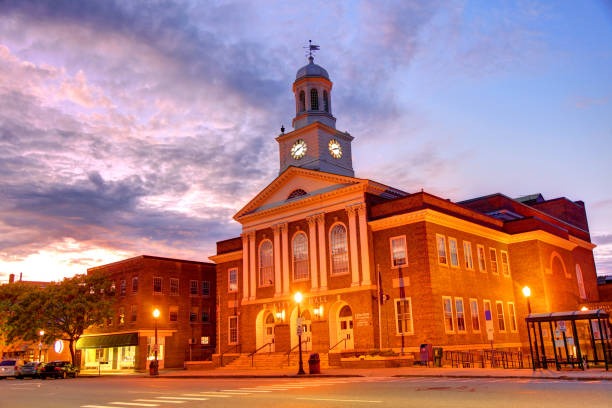 Home to Dartmouth-Hitchcock Medical Centre, Lebanon has many opportunities for health care professionals, while at the same time offering affordable living options for all. The average property value of homes is approximately $250,000, and renters pay close to $1000 monthly.
5. Concord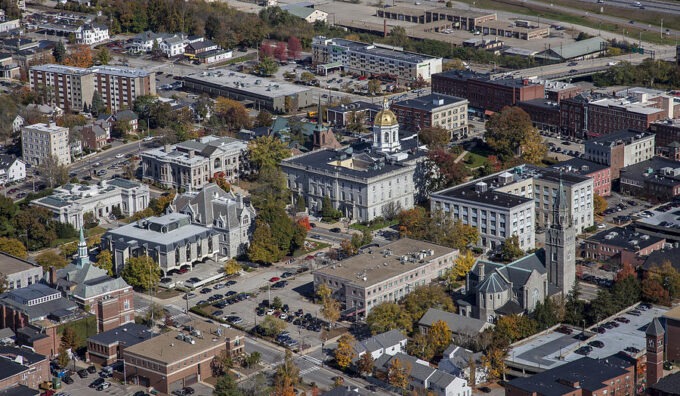 Concord might be relatively small, with roughly 45,000 people living in it. Still, it manages to pack plenty, including the New Hampshire State House, the Capitol Center for the Arts, and the McAuliffe-Shepard Discovery Center. The average home price falls approximately at $250,000, while renters dish out approximately $1000 monthly.
4. Rochester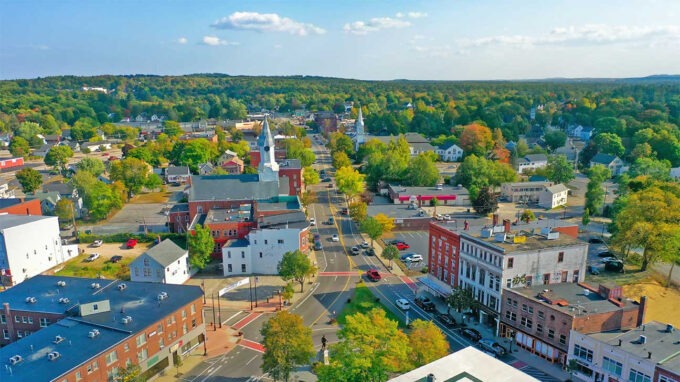 The cost of living in Rochester is quite manageable, with an average of $268,000 for single-family homes -a great amount for the amenities available, and renters paying around $1,100 monthly. If your clients decide to move to Rochester, they will have no trouble getting friends to visit thanks to all the concerts and shows put on at the Rochester Opera House. Additionally, Rochester's residents pay the third smallest portion of their income on homes statewide.
3. Manchester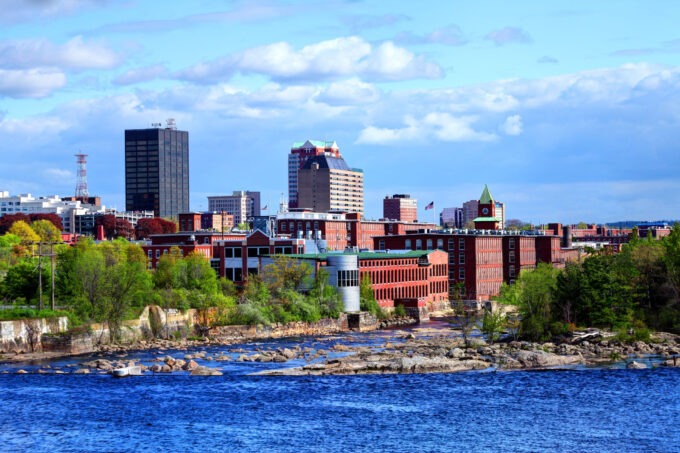 As the largest city in New Hampshire, Manchester is a place that strikes the perfect balance between affordability and convenience. The Merrimack River runs through the western part of the city, with downtown Manchester located along the river's eastern bank. Tour the Currier Museum of Art and Millyard Museum to get a museum fix or hike the breathtaking trails of Derryfield Park to visit the Weston Observatory. The downtown district has seen close to a billion dollars in redevelopment, making it one of the most significant economic growth engines in the state. The average house price is around $275,000, while renters will pay around $1,200 monthly.
2. Nashua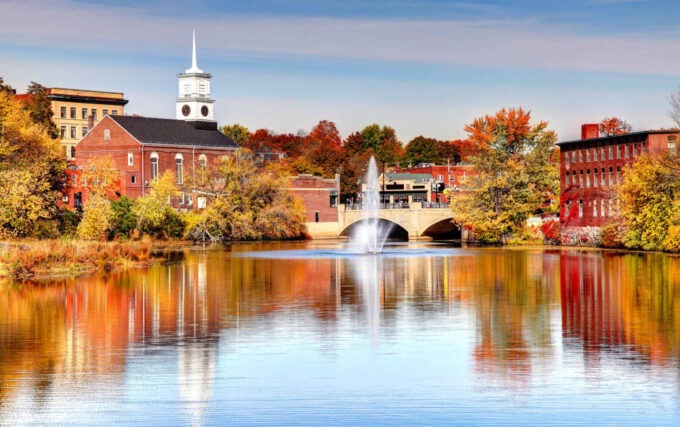 In addition to being an affordable city, Nashua boasts desirable public and private schools, convenient locations, and highly walkable streets. The average house price is $318,000, and apartments cost around $1200 – $1300 per month. Your clients will have easy access to the Boston metro area, while still living in a rural community with a small-town feel. People here love supporting their local businesses, but they're just a short drive from some incredible opportunities for skiing in the winter and hiking in the summer. Those with families will love that the community library hosts fun events and activities throughout the year.
Younger crowds can explore the numerous microbreweries in town, and everyone will appreciate the music and arts festivals that happen all year long. Fresh produce is available at the farmers market, which is also a great place for the community to get to know one another better.
1. Dover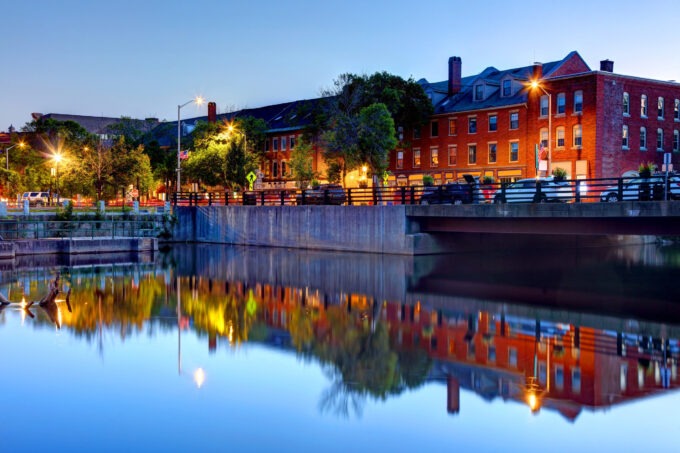 Dover is a city of charm and natural beauty. The average home price in the city is about $330,000, and potential renters might pay around $1,500 monthly. It's a highly family-oriented city blessed with a range of top-rated schools, making it an excellent spot to raise children. It also has a decent employment rate and weather rank, making this a comfortable place for workers and shoppers alike. With the Children's Museum of New Hampshire being part of its amenities, it even offers a fun and creative learning environment for the kids. In short, Dover is a place for the whole family.
Looking for a suitable loan program?
Choose among 20+ programs and get a detailed loan calculation
Loan Calculator
Programs
Anyone living in New Hampshire or planning to move into the state can save a significant amount of money by choosing to live in cities that have an affordable cost of living. With the top ten available options mentioned, anyone looking for a highly affordable and comfortable place to live in the state has several alternatives to choose from. The benefits stretch beyond saving money, with cities offering great amenities, recreational parks, walkable streets, excellent healthcare centers, and highly-rated schools. It's safe to say affordable living is always easy and achievable in New Hampshire.
As a mortgage broker, your clients rely on your expertise to find them the best deals in these top 10 affordable cities. Our Quick Pricer tool can be an invaluable asset in your quest to secure the most advantageous mortgage rates. Be sure to explore our Programs section for additional resources tailored to your needs. If you have specific scenarios in mind, don't hesitate to request them; we're here to assist you. And if you're interested in joining forces to provide even more value to your clients, consider becoming a partner with us. Together, we can empower individuals and families to achieve their dreams of homeownership in these thriving and budget-friendly cities.
Thank you, you're successfully subscribed!
Thank you, you're successfully subscribed!